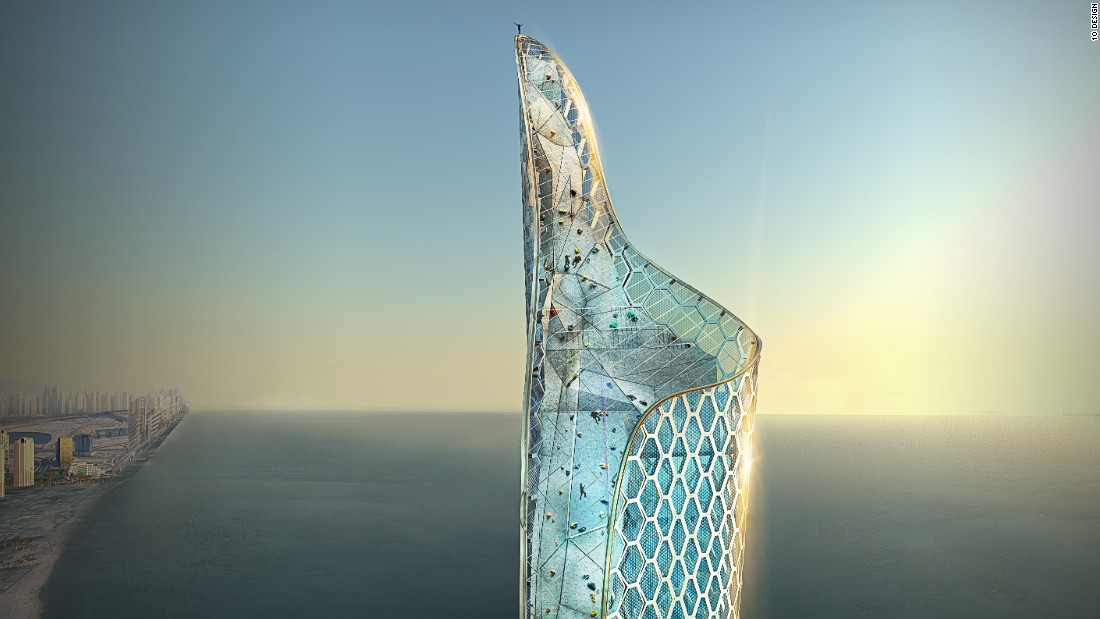 (CNN) — "Build it and they will come" has been Dubai's philosophy since the city went into architectural overdrive at the turn of the 21st century.  
What this city of superlatives might not have anticipated is how it would be used by its inhabitants.

As towers have stacked up and new heights scaled, through design or coincidence Dubai has become a playground for adrenaline junkies, assaulting the city from land, sea and air.
What better way to see the Palm Jumeirah than by jumping out of a plane? Easiest way to get across downtown: zip line. Dubai's most epic vantage point? The top of the Burj Khalifa — from the outside.
Describing the city's unique selling point, Chris Jones, who recently gave a presentation on "The Architecture of Adrenaline" at the Dubai Smart Skyscraper conference, says "Dubai has had to create an environment whereby people can come and do things they wouldn't normally otherwise do."
He has a point. A quick online search provides an exhausting (if non-exhaustive) list of ways Dubai can get your heart racing: Skydiving, sandboarding, dune bashing, skiing, snowboarding, bungee jumping, shark diving, fly boarding, microlighting, motorcar racing, scuba diving, jet skiing, quad biking, dune buggying, mountain biking, paddle boarding, ziplining, gyrocoptering, rally driving, dirt biking, speed boating, wakeboarding, surfing, wingwalking and zup boarding. (No, we hadn't heard of that last one either.)
So where does architecture fit in?
The extreme sports industry has augmented Dubai's architecture for a variety of tent-pole events — a launch pad built onto the Burj Khalifa for BASE jumping in 2014, or a dive platform in the marina for the Red Bull Cliff Diving series in 2016, for example.