Kamala Harris's rise among democrats
Narrative ■ You won't learn everything thing you want to know about Kamala Harris by reading this article, but think of it as an introduction to someone you'll hear more about in the future.
WASHINGTON — The casting call came early — the first of many unwelcome interruptions for Kamala Harris since November — consuming the Los Angeles nightclub where she was supposed to be celebrating an uncomplicated Senate victory.
With the polls closed in nearly every other corner of the country, the giant TV above the dance floor left little doubt: Donald J. Trump was almost certainly going to be president. A vacancy — standard-bearer of the Democratic Party, or at least one of them — had come open four to eight years ahead of schedule.
And people had questions.
"Literally everyone was essentially turning to her and asking," said Juan Rodriguez, Ms. Harris's campaign manager, recalling the scene backstage on election night. "What does this mean? What do we do?"
The sensation has perhaps grown familiar for Ms. Harris.
Less than eight months later, California's very junior senator has emerged as the latest iteration of a bipartisan archetype: the Great Freshman Hope, a telegenic object of daydreaming projection — justified or not — for a party adrift and removed from executive power.
"Do we retreat or do we fight?" she thundered in Los Angeles that evening. "I say we fight."
Like the Senate newcomers Barack Obama or Marco Rubio before her, Ms. Harris — a 52-year-old former prosecutor with a profane streak, a lawyerly aversion to "false choices" and an affection for the rapper Too Short — has insisted that national aspirations are far from her mind.
Like those men, she has not exactly ruled out the possibility, either.
Unlike those men, she is not a man, a fact that has figured prominently in her introduction to mass audiences in a recurring (and highly rated) television series: Senate Intelligence Committee Hearing Into Possible Trump Ties to Russia.
Twice recently, Ms. Harris's pointed questions and interjections during long-winded witness testimony have prompted uncommon interruptions from Republican colleagues, John McCain of Arizona and Richard M. Burr of North Carolina, the committee chairman, urging her to let the officials answer.
In the outsize fallout, her supporters have questioned whether a white male senator would have been confronted the same way.
"There are times," said Senator Chuck Schumer of New York, the Democratic leader, "when men don't like women who are smarter than them."
Yet this early exposure has obscured a more nuanced Washington debut for Ms. Harris, who seems determined to distinguish her voice from the Democratic pack while offering at least a measure of deference to Senate norms.
In one such nod to rookie humility, she declined to be interviewed for this article, in keeping with an apparent policy against participating in profiles with major publications at this point.
"Oh, God," she said when approached recently by a New York Times reporter at a congressional softball game. (She smiled through brief pleasantries, clutching a pink pompom to cheer her colleagues, before hustling toward the lawmakers' dugout.)
At the same time, her advisers argue, Mr. Trump's election has so scrambled the rhythms of the upper chamber that tenure has become a less valuable currency.
"Seniority does not govern all," said Sean Clegg, a top strategist for Ms. Harris in California. "In effect, all voices are equal."
This view is not universally shared in the Capitol. Or in her state.
"She just got here," said Senator Dianne Feinstein of California, when asked about Ms. Harris's future as a national figure, extolling the virtues of Senate hierarchy and committee-chairing.
The senior senator, now 84, did speak warmly of Ms. Harris, saying she was "on the way to becoming" a good friend.
"What she should do is concentrate on being a good, and possibly a great, United States senator," Ms. Feinstein said. "The rest will either happen or not happen."
Read more at The New York Times.
Globalization's rise and fall
Narrative ■ It turns out that there may be something to worry about concerning globalization. At least enough to give it some second thought.
The annual January gathering of the World Economic Forum in Davos is usually a placid affair: a place for well-heeled participants to exchange notes on global business opportunities, or powder conditions on the local ski slopes, while cradling champagne and canapes. This January, the ultra-rich and the sparkling wine returned, but by all reports the mood was one of anxiety, defensiveness and self-reproach.
The future of economic globalisation, for which the Davos men and women see themselves as caretakers, had been shaken by a series of political earthquakes. "Globalisation" can mean many things, but what lay in particular doubt was the long-advanced project of increasing free trade in goods across borders. The previous summer, Britain had voted to leave the largest trading bloc in the world. In November, the unexpected victory of Donald Trump, who vowed to withdraw from major trade deals, appeared to jeopardise the trading relationships of the world's richest country. Forthcoming elections in France and Germany suddenly seemed to bear the possibility of anti-globalisation parties garnering better results than ever before. The barbarians weren't at the gates to the ski-lifts yet – but they weren't very far.
In a panel titled Governing Globalisation, the economist Dambisa Moyo, otherwise a well-known supporter of free trade, forthrightly asked the audience to accept that "there have been significant losses" from globalisation. "It is not clear to me that we are going to be able to remedy them under the current infrastructure," she added. Christine Lagarde, the head of the International Monetary Fund, called for a policy hitherto foreign to the World Economic Forum: "more redistribution". After years of hedging or discounting the malign effects of free trade, it was time to face facts: globalisation caused job losses and depressed wages, and the usual Davos proposals – such as instructing affected populations to accept the new reality – weren't going to work. Unless something changed, the political consequences were likely to get worse.
The backlash to globalisation has helped fuel the extraordinary political shifts of the past 18 months. During the close race to become the Democratic party candidate, senator Bernie Sanders relentlessly attacked Hillary Clinton on her support for free trade. On the campaign trail, Donald Trump openly proposed tilting the terms of trade in favour of American industry. "Americanism, not globalism, shall be our creed," he bellowed at the Republican national convention last July. The vote for Brexit was strongest in the regions of the UK devastated by the flight of manufacturing. At Davos in January, British prime minister Theresa May, the leader of the party of capital and inherited wealth, improbably picked up the theme, warning that, for many, "talk of greater globalisation … means their jobs being outsourced and wages undercut." Meanwhile, the European far right has been warning against free movement of people as well as goods. Following her qualifying victory in the first round of France's presidential election, Marine Le Pen warned darkly that "the main thing at stake in this election is the rampant globalisation that is endangering our civilisation."
Read more at The Guardian.
Parole for young lifers inconsistent across the U.S.
Narrative ■ The uneven scales of justice are still meting out uneven treatment of those sentenced as juveniles in a harsher time.
DETROIT (AP) — Courtroom 801 is nearly empty when guards bring in Bobby Hines, hands cuffed in front of navy prison scrubs.
It's been more than 27 years since Hines stood before a judge in this building. He was 15 then, just out of eighth grade, answering for his role in the murder of a man over a friend's drug debt. He did not fire the deadly shot, but when he and two others confronted 21-year-old James Warren, Hines said something like, "Let him have it," words that sealed his conviction and punishment: mandatory life with no chance for parole.
The judgment came during a tough-on-crime era in America. Stoked by fears of teen "superpredators," many states enacted laws to punish juvenile criminals like adults and the U.S. became an international outlier, sentencing offenders under 18 to live out their lives in prison for homicide and, in rare instances, rape, kidnapping, armed robbery.
There has since been a significant shift. Five years ago, the U.S. Supreme Court banned mandatory life without parole for juveniles in murder cases. Last year, the court went further, saying the more than 2,000 already serving such sentences must get a chance to show their crimes did not reflect "irreparable corruption" and, if not, have some hope for freedom.
But prison gates don't just swing open. Instead, uncertainty and opposition stirred by the new mandate have resulted in an uneven patchwork of policies as courts and lawmakers wrestle with these complicated, painful cases. The odds of release or continued imprisonment vary from state to state, even county to county, in a pattern that can make justice seem arbitrary.
The Associated Press surveyed all 50 states to see how judges and prosecutors, lawmakers and parole boards are re-examining juvenile lifer cases. Some have resentenced and released dozens of those deemed to have rehabilitated themselves and served sufficient time. Others have delayed review of cases, skirted the ruling on seeming technicalities or fought to keep the vast majority of their affected inmates locked up for life.
Many victims' relatives are also battling to keep these offenders in prison. They "already had their chance, their days in court, their due process," says Candy Cheatham. Her father, Cole Cannon, was killed in 2003 in Alabama by Evan Miller, the 14-year-old whose no-parole sentence was the basis for the 2012 sentencing ban.
But in Hines' case, James Warren's family is forgiving. And his crime was committed in a county whose prosecutor has offered parole-eligible terms to dozens of these offenders.
So Hines, now 43 years old, whiskers tinged with gray, is back in court to make a case for himself.
"As a man, I take full ownership for what I did," he tells the judge. "I tore their family up, and I didn't even realize what I was doing."
Hines bows his head when a woman stands to address the judge.
Read more at AP.
Did Airbnb kill the mountain town?
Narrative ■ If Uber is upsetting the taxi business, so does the new business of renting out the nation's spare bedrooms. The unexpected consequences have become a matter of public policy as well as economics.
Brian Barker was living in Portland, Oregon, with a well-paying union job as a spokesperson for the fire department. But despite having "a job you don't leave"—he had an itch. "I wanted to go live in the mountains," he says. "I didn't want to sit in traffic all the time. I was tired of living in the city."
So he began searching. Missoula, ­Boise, Truckee—"anywhere within 30 ­minutes of a ski area." In 2014, he relocated to ­Crested Butte, a 1,500-person-strong former coal-mining town nestled in Colorado's ­Upper Gunnison River Valley. It's often referred to as the last great American ski town, a distinction that locals, despite acknowledging it with a hint of self-deprecating smirk, do not really go out of their way to dispute. Phenomenal skiing aside, it is the sort of place where doors go unlocked (except, occasionally, to keep bears out); where locals on the Crested Butte Bitch and Moan Facebook page gripe about tourists (typi­cally Texans) exceeding the 15-mile-per-hour speed limit downtown; where powder days mean closed stores and canceled meetings; where even the gas pumps at the local Shell station seem to take things just a bit more slowly.
"This is a great place to raise kids," ­Barker, a divorced father of two young children, tells me one evening, wearing a baseball cap, a vest, and a hint of stubble. We're ­seated at the Brick Oven, a locals' hangout on Elk Avenue, the town's main spine, where tidy wood-frame buildings in a rainbow palette glow beneath the snow-capped mass of the eponymous mountain.
Barker's life seems enviable. He rents a "beautiful" place a mile south of town. He had his kids on skis practically before they could walk. He has a job he loves, as marketing manager for the town's Adaptive Sports Center, a nonprofit that gives people with disabilities the chance to participate in outdoor activities. "They ski down that mountain," he says, "and now they realize they can ride the bus to the grocery store."
This postcard existence comes at a price, though. The cliché about remote adventure-town idylls is that people either have a second home or a second job. ­Barker has three jobs. "I produce videos on the side—I just shot my first wedding. Oh, and I drive an ambulance," he says, laughing. "As a single parent"—his ex-wife lives 35 minutes away, in Gunnison—"you pretty much have to work multiple jobs."
Not long ago, Barker stopped by the property-management company that oversees his rental to talk about a water heater on the fritz. "The manager said, 'I know you have kids, but the owners are thinking about turning your place into a VRBO. You should probably start looking.' "
Read more at Outside.
The voice of an internet generation
Narrative ■ This one sentence from the story pretty much says it all: "It seems nearly everything Roiland touches . . . cuts through the noise with an absurdity that holds up the mirror to our current day — certifiably a strange time to be alive, especially on the internet."
Just talking to Justin Roiland feels like getting lost in an internet K-hole.
Yawning, he tells me he hit a creative stride last night at 10 p.m. and couldn't stop until 4 a.m. This isn't unusual for him. Actually, it's much tamer than other fevered nights losing sleep over whatever he's working on. Like when he coaxed Stanley Parable co-creator William Pugh to stay up until 5 a.m. the week before GDC 2015 to finish the game-jam version of their singular virtual reality experience, Accounting. Or when he stayed up even after Pugh left and, in an edible-fueled frenzy, kept working until he finally rustled awake Alex Hirsh – his friend and esteemed creator of Gravity Falls – to insist he come over to play it at 7 a.m. Roiland's obsessive enthusiasm for the things he makes must be infectious, though, since both friends gave in.
As he recounts these instances of restless passion in his Burbank office, Roiland shares the couch with a life-sized pillow of Mr. Poopy Butthole, one of the most beloved recurring characters on Rick and Morty. Aside from becoming a ratings hit with a cult following, Roiland and co-creator Dan Harmon's juggernaut sci-fi animated-series-that-shouldn't also found unprecedented critical success. Harmon, of Community fame and infamy, took Roiland under his wing over a decade ago — managing to simultaneously exacerbate and hone the young creator's endless capacity to think up the most bizarre, freakish, yet relatable shit to ever grace television.
A balance of nihilistic dread and uninhibited silliness, Roiland's the kind of creator you can unironically call the voice of our internet generation. In addition to being one of the driving forces behind Rick and Morty – the rare network TV show that's authentically literate when it comes to games and internet culture – his resonance online only grows sharper the more he expands beyond the world of animation. That world which Roiland and Harmon built lends itself seamlessly to translation across an entire spectrum of mediums, with collaborations like Adult Swim Games and Owlchemy Labs' VR game Virtual Rick-ality, the popular iOS game Pocket Mortys, and even the comic book series written by Zac Gorman. Aside from Accounting, he also recently launched his own VR studio Squanch Games (previously Squanchtendo), now currently in the process of producing its first full-length title. It seems nearly everything Roiland touches, from the Adult Swim series to his new forays into VR, cuts through the noise with an absurdity that holds up the mirror to our current day – certifiably a strange time to be alive, especially on the internet
Roiland's unique relevancy comes at least partially from the fact that he's one of us. A self-admitted Reddit addict, he's been glued to the world weird web ever since the early 90s, years before AOL acquired Global Network Navigator (AKA, GNN, the first commercial website).
Read more at Rolling Stone.
Mexico's deadliest town. Mexico's deadliest year.
Narrative ■ The name is Tecoman. You may want to remember its ascendancy to become Mexico's latest deadliest town, outpacing the rest of the country in random homicides. It"s an old story but one we never get used to, fueled by guns, drugs, criminality and desperation.
TECOMÁN, Mexico — He slumped in a shabby white chair, his neck unnaturally twisted to the right. A cellphone rested inches away, as if he had just put it down. His unlaced shoes lay beneath outstretched legs, a morbid still life of what this town has become.
Israel Cisneros, 20, died instantly in his father's one-room house. By the time the police arrived at the crime scene, their second homicide of the night, the blood seeping from the gunshot wound to his left eye had begun to harden and crack, leaving a skin of garish red scales over his face and throat.
This was once one of the safest parts of Mexico, a place where people fleeing the nation's infamous drug battles would come for sanctuary. Now, officials here in Tecomán, a quiet farming town in the coastal state of Colima, barely shrug when two murders occur within hours of each other. It's just not that uncommon any more.
Last year, the town became the deadliest municipality in all of Mexico, with a homicide rate similar to a war zone's, according to an independent analysis of government data. This year it is on track to double that figure, making it perhaps the most glaring example of a nationwide crisis.
Mexico is reaching its deadliest point in decades. Even with more than 100,000 deaths, 30,000 people missing and billions of dollars tossed into the furnace of Mexico's decade-long fight against organized crime, the flames have not died down. By some measures, they are only getting worse.
The last couple of months have set particularly ominous records: More homicide scenes have emerged across Mexico than at any point since the nation began keeping track 20 years ago.
Some of the crime scenes, like the room where Mr. Cisneros was found dead in his chair, had only one victim. Others had many. But their increasing frequency points to an alarming rise in violence between warring cartels. Criminal groups are even sweeping into parts of Mexico that used to be secure, creating a flood of killings that, by some tallies, is surpassing the carnage experienced during the peak of the drug war in 2011.
Read more at The New York Times.
America, home of the transactional marriage
Narrative ■ This one will overwhelm you with statistics but the basic truth tells its own story: Something's going on in the place where conventional marriage used to be. Let's make a deal?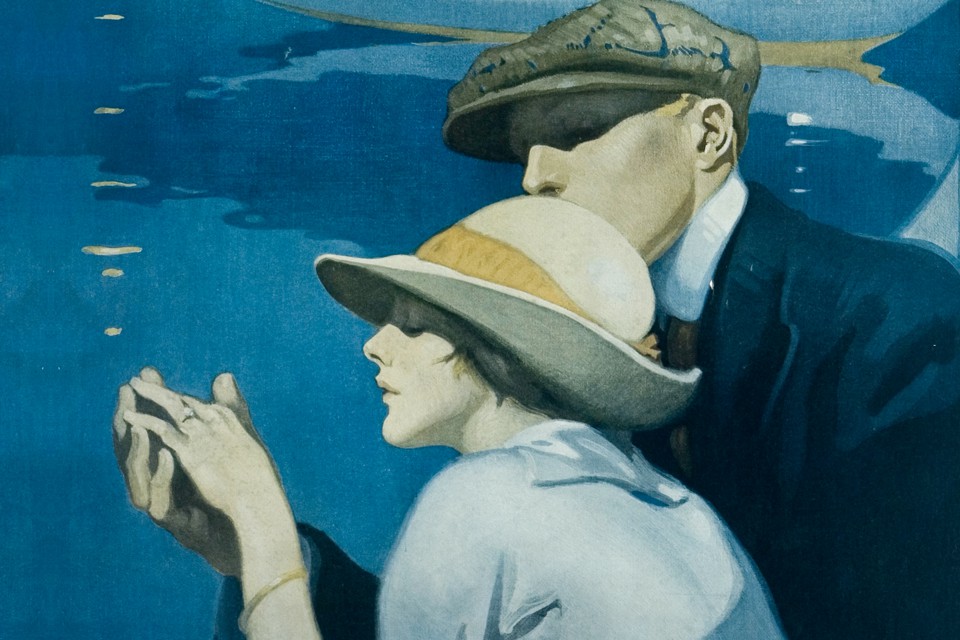 Over the last several decades, the proportion of Americans who get married has greatly diminished—a development known as well to those who lament marriage's decline as those who take issue with it as an institution. But a development that's much newer is that the demographic now leading the shift away from tradition is Americans without college degrees—who just a few decades ago were much more likely to be married by the age of 30 than college graduates were.

Today, though, just over half of women in their early 40s with a high-school degree or less education are married, compared to three-quarters of women with a bachelor's degree; in the 1970s, there was barely a difference. The marriage gap for men has changed less over the years, but there the trend lines have flipped too: Twenty-five percent of men with high-school degrees or less education have never married, compared to 23 percent of men with bachelor's degrees and 14 percent of those with advanced degrees. Meanwhile, divorce rates have continued to rise among the less educated, while staying more or less steady for college graduates in recent decades.
The divide in the timing of childbirth is even starker. Fewer than one in 10mothers with a bachelor's degree are unmarried at the time of their child's birth, compared to six out of 10 mothers with a high-school degree. The share of such births has risen dramatically in recent decades among less educated mothers, even as it has barely budged for those who finished college. (There are noticeable differences between races, but among those with less education, out-of-wedlock births have become much more common among white and nonwhite peoplealike.)

Plummeting rates of marriage and rising rates of out-of-wedlock births among the less educated have been linked to growing levels of income inequality. More generally, these numbers are causes for concern, since—even though marriage is hardly a cure-all—children living in married households tend to do better on a wide range of behavioral and academic measures compared to kids raised by single parents or, for that matter, the kids of parents who live together but are unmarried.
Whether this can be attributed to marriage itself is a contentious question among researchers, since some studies suggest that what really drives these disparities is simply that those who are likeliest to marry differ from those who don't, notably in terms of earnings. (Other studies, however, find better outcomes for the kids of married parents regardless of the advantages those households tend to have.) Regardless, it is clear that having married parents usually means a child will get more in the way of time, money, and guidance from their parents.
Why are those with less education—the working class—entering into, and staying in, traditional family arrangements in smaller and smaller numbers? Some tend to stress that the cultural values of the less educated have changed, and there is some truth to that. But what's at the core of those changes is a larger shift: The disappearance of good jobs for people with less education has made it harder for them to start, and sustain, relationships.
Have smartphones destroyed a generation?
Narrative ■ We've been saving this story for a while, but it continues to haunt us. This sentence explains why. "It's not an exaggeration to describe IGen [the generation that's never lived without smartphones] as being on the brink of the worst mental-health crisis in decades." If that sounds alarmist, it should.
One day last summer, around noon, I called Athena, a 13-year-old who lives in Houston, Texas. She answered her phone—she's had an iPhone since she was 11—sounding as if she'd just woken up. We chatted about her favorite songs and TV shows, and I asked her what she likes to do with her friends. "We go to the mall," she said. "Do your parents drop you off?," I asked, recalling my own middle-school days, in the 1980s, when I'd enjoy a few parent-free hours shopping with my friends. "No—I go with my family," she replied. "We'll go with my mom and brothers and walk a little behind them. I just have to tell my mom where we're going. I have to check in every hour or every 30 minutes."
Those mall trips are infrequent—about once a month. More often, Athena and her friends spend time together on their phones, unchaperoned. Unlike the teens of my generation, who might have spent an evening tying up the family landline with gossip, they talk on Snapchat, the smartphone app that allows users to send pictures and videos that quickly disappear. They make sure to keep up their Snapstreaks, which show how many days in a row they have Snapchatted with each other. Sometimes they save screenshots of particularly ridiculous pictures of friends. "It's good blackmail," Athena said. (Because she's a minor, I'm not using her real name.) She told me she'd spent most of the summer hanging out alone in her room with her phone. That's just the way her generation is, she said. "We didn't have a choice to know any life without iPads or iPhones. I think we like our phones more than we like actual people."
I've been researching generational differences for 25 years, starting when I was a 22-year-old doctoral student in psychology. Typically, the characteristics that come to define a generation appear gradually, and along a continuum. Beliefs and behaviors that were already rising simply continue to do so. Millennials, for instance, are a highly individualistic generation, but individualism had been increasing since the Baby Boomers turned on, tuned in, and dropped out. I had grown accustomed to line graphs of trends that looked like modest hills and valleys. Then I began studying Athena's generation.
Around 2012, I noticed abrupt shifts in teen behaviors and emotional states. The gentle slopes of the line graphs became steep mountains and sheer cliffs, and many of the distinctive characteristics of the Millennial generation began to disappear. In all my analyses of generational data—some reaching back to the 1930s—I had never seen anything like it.
Read more at The Atlantic.